The Lawndale View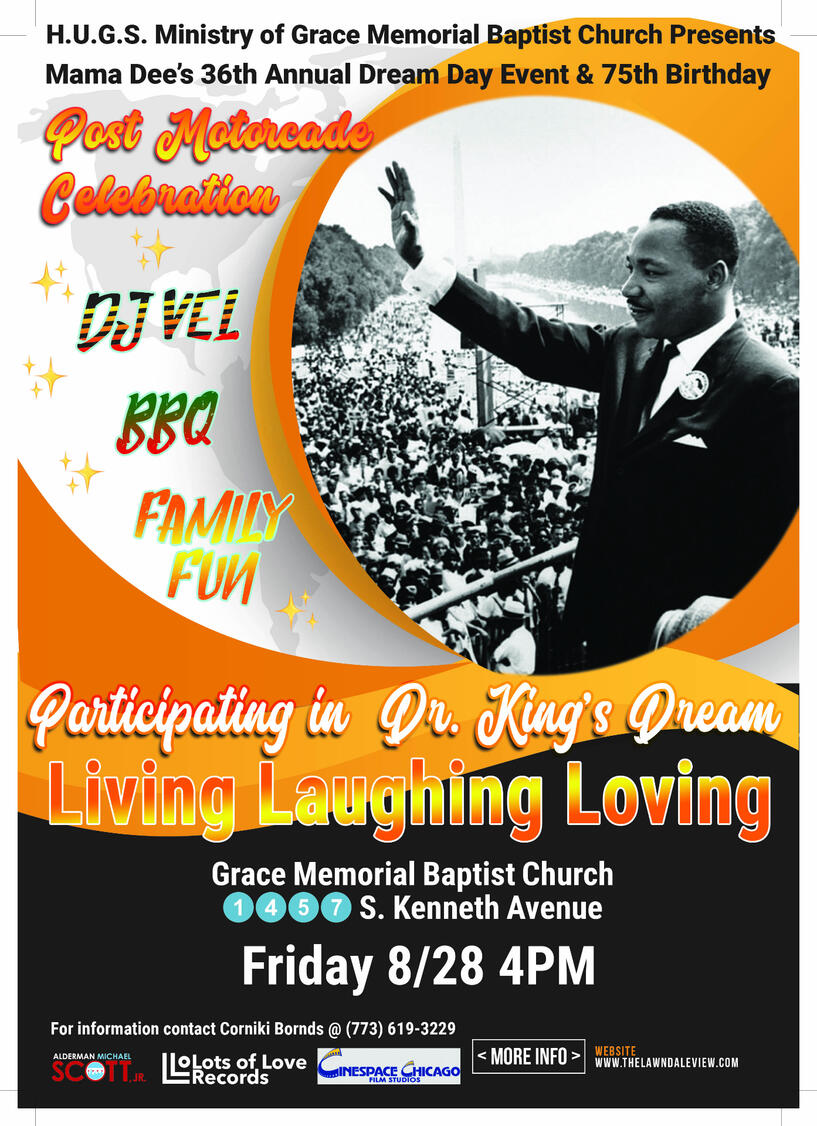 1967 Kerner Report Revisit with Live Panel : Lessons for 2020
Wednesday July 15, 2020 at 4PM Pastor Marvin Gaye Hunter hosted a Town Hall Meeting and Live Panel Discussion Revisiting the 1967 Kerner Report commissioned by the Johnson Administration.

Background Reading

Location: Grace Memorial Church at 1457 South Kenneth Ave. in Lawndale.

The distinguished panel featured former Governor of Illinois Pat Quinn, U.S. Congressman Danny Davis, Kane County State's Attorney Joe McMahon, Mary Mitchell (Chicago Sun-Times, retired), Professor Steve Resnicoff (Law Professor, DePaul University), Mama Dee (Community Activist), Derrick Harris (Community Activist), and Rick Perlstein (Author).

The panel was moderated by two Chicago media personalities: Hermene Hartman (N'DIGO.com and Charles Thomas (ABC-TV Political Reporter, retired)
Pastor Hunter's Hosts a Distinguished Panel Revisiting the 1967 Kerner Report in the news!

WGN

Chicago Sun-Times

The Panel Event was fascinating, inspiring, educational, emotional, balanced and the beginning of a great. It was the first of a new series of conversations which will continue in the podcast. July 29th (the day the Kerner Report was commissioned in 1967) will be the debut of "The Lawndale View" podcast with an hour long edited version of the panel discussion.

Send us comments and questions below!
*Your information will not be shared. Please contact Yo Seidman with any questions 773-597-7690 [email protected]
The goal of the event is to assess the implementation of the recommendations of the report and glean lessons to address the current state of racial tension and continued discrimination and division in the United States.

The 53 year old report found that poverty and institutional racism were driving inner-city violence and the expert panel will look back at the recommendations of the report and assess what went wrong in the implementation phase and consider steps for the future.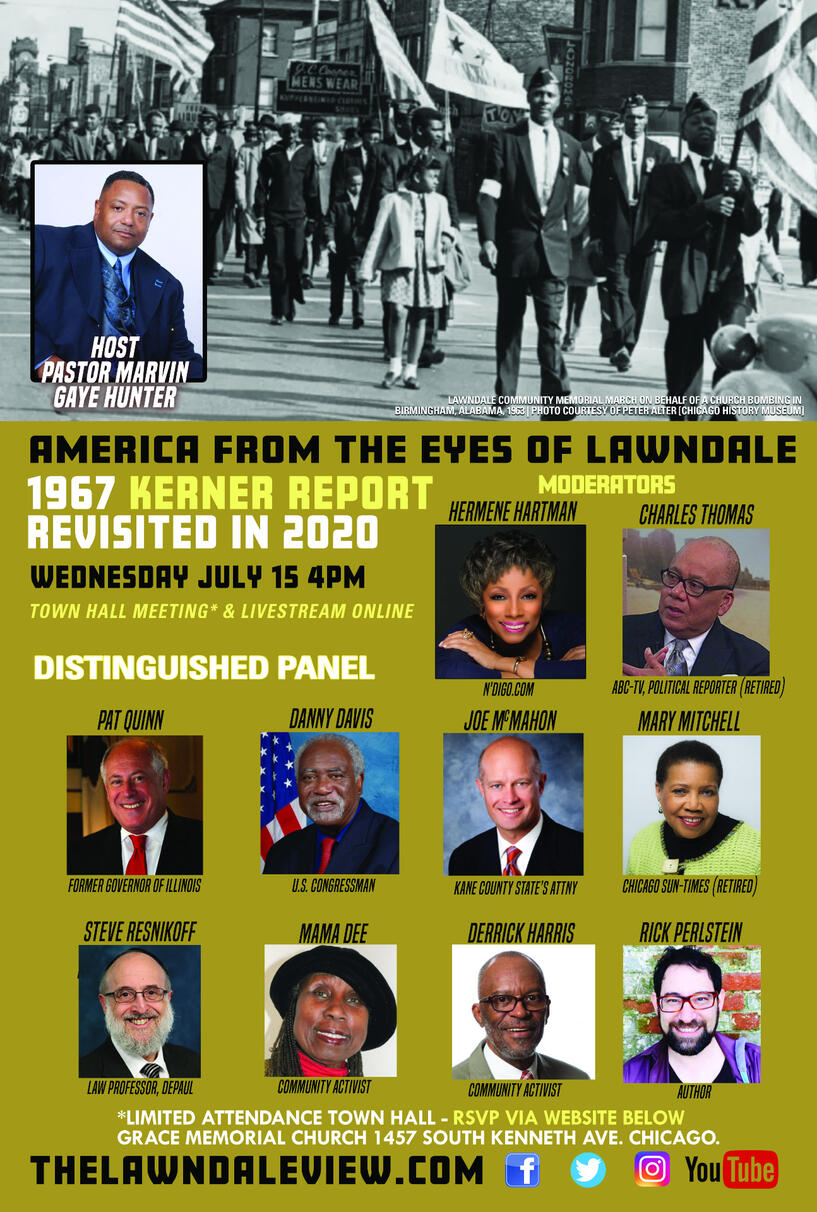 © 2020 The Lawndale View. All rights reserved.